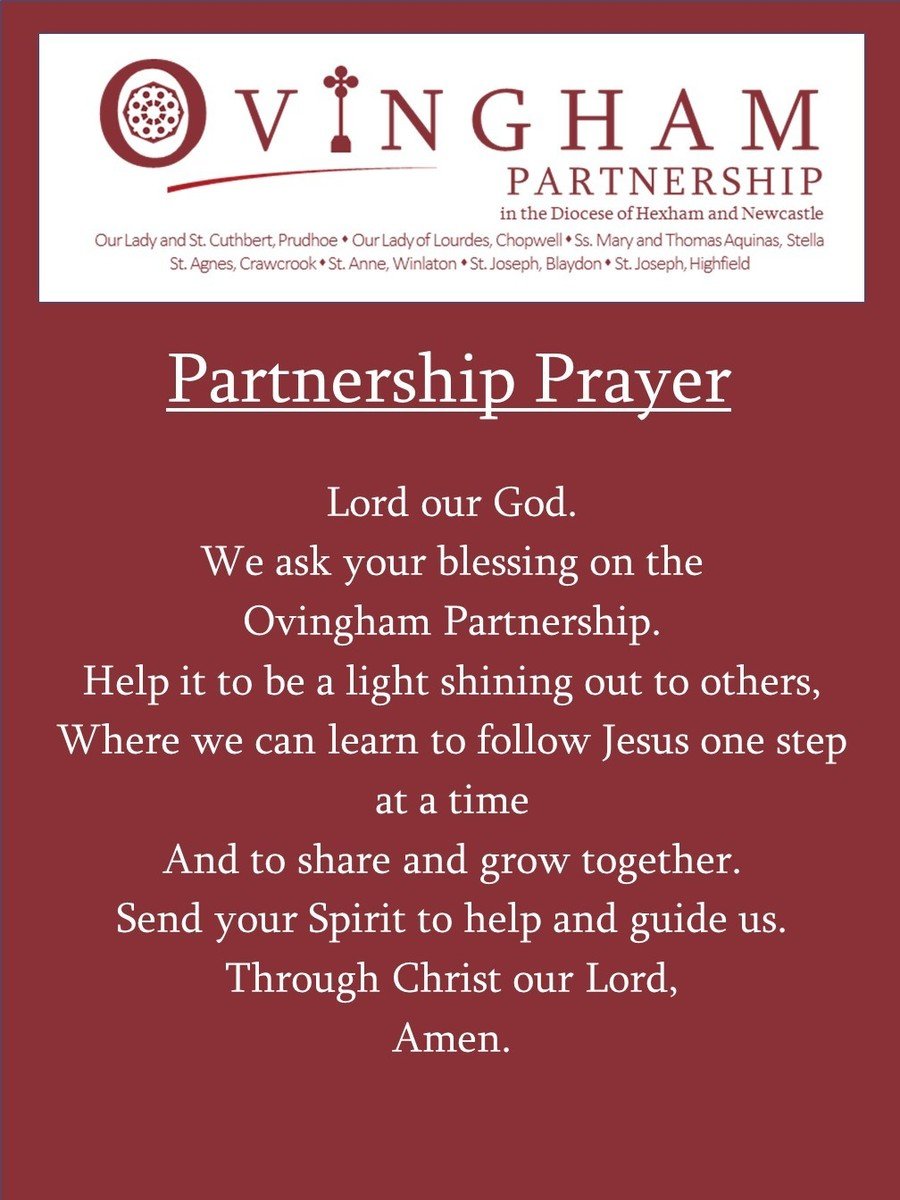 Clergy
Fr Adrian Tuckwell (Partnership Dean - Winlaton) 0191 414 2654
Fr John James (Crawcook) 0191 413 2766
Fr Jonathan Rose (Stella) 0191 413 2749
Fr Michael Whalen (Prudhoe) 01661 832298
Deacon Derek Gallagher 01207 561445
Headlines from the latest Meeting (12th July 2018)
The PDG meet again on Thursday 12th July. Here are the highlights from the meeting which discussed the outcomes of the three open committee meetings;
Communications—agree to communicate as much information as possible in as many ways as possible.
Strategy—a good open and thoughtful meeting produced many ideas to explore. These will be taken to a meeting which will come up at proposals for future organisation of grouped parishes.
Youth—four young people met with some members of the PDG and other parishioners. They have agreed to form a Youth Action Group which will lead events for younger members of the communities and add to the PDG discussions.