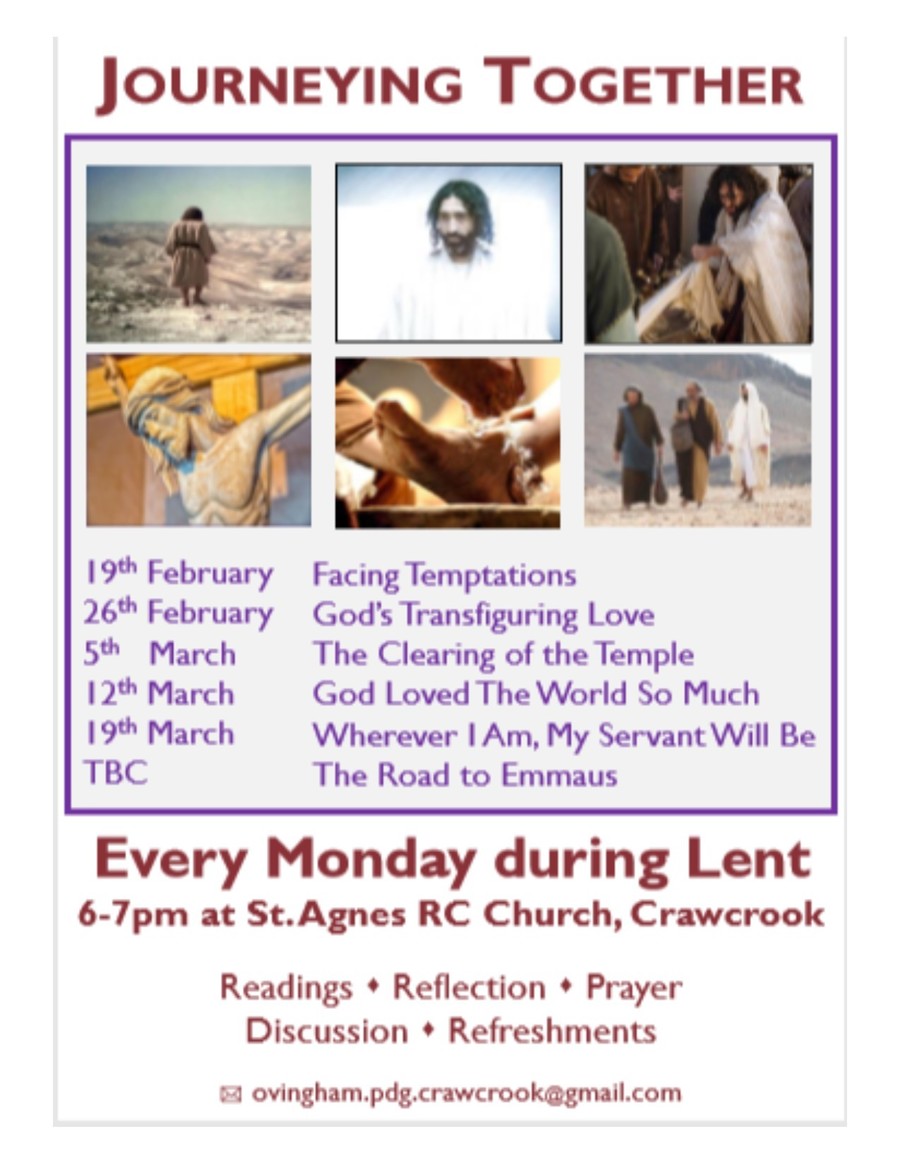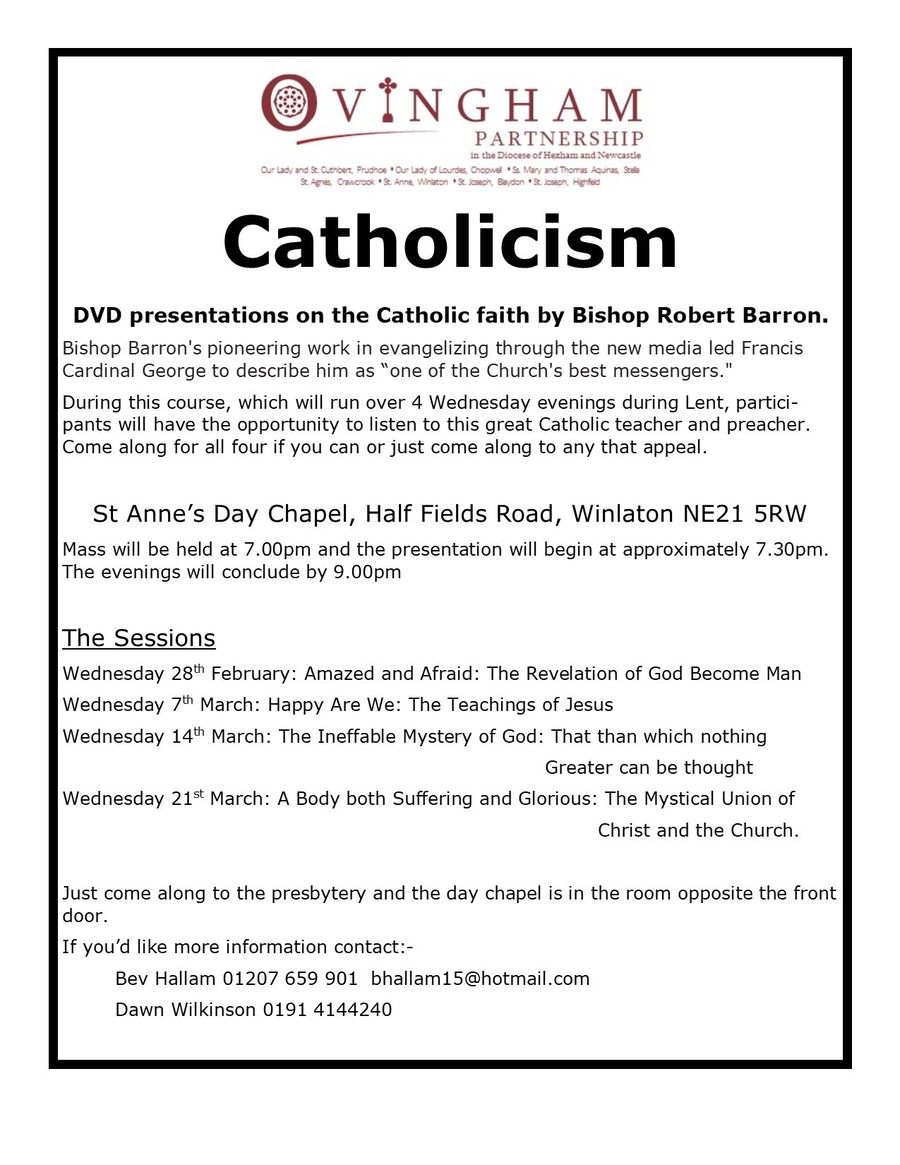 Latest calendar Events
Palm Sunday

25

Mar

2018

Passion Sunday and distribution of palms.
Partnership Reconciliation Service

27

Mar

2018

7:00 pm - 8:00 pm @ St Joseph's, Blaydon
Holy Thursday

29

Mar

2018

@ St Agnes' Church

Mass of the Lord's Supper
Good Friday

30

Mar

2018

Liturgy of the Lord's Passion, 3:00pm in all three parishes.
Stations of the Cross
Sundays @ 4:00pm - St Barnabas' and St Agnes'
Wednesdays @ 6:30pm - Our Lady of Lourdes
Join us in prayer
Please remember the following in your prayers:
Chloe Anna Cant, Aaron Armstrong, Brian McNally, Ruth MacCaughey, Mia Slowie, Audrey Rafferty, Patrick John Lawrence, Helena Elliott, Irene Gilhooly, Maureen Baines, George Gill, Monica Coleman, Terry Reay, Tony Tynan, Simon Burns, Julia Knight, Doreen Hodgson, Michael Delamere, Jane Parkin, Tony Pfiffin, Wilf Crawley, George Dixon, (Martin) John Brice and Betty Conway and Fathers Tony Duffy, Richard Harriot, David Tanner, Ian Hoskins and Pat McKenna.
Throughout Lent, we are asked to pray for the following intentions:
Candidates for the Sacraments, especially on the Sundays of Lent
The Needy and Hungry of the World, especially on Lent Fast Day (Friday after 1st Sunday of Lent)
Women's World Day of Prayer(1st Friday in March)