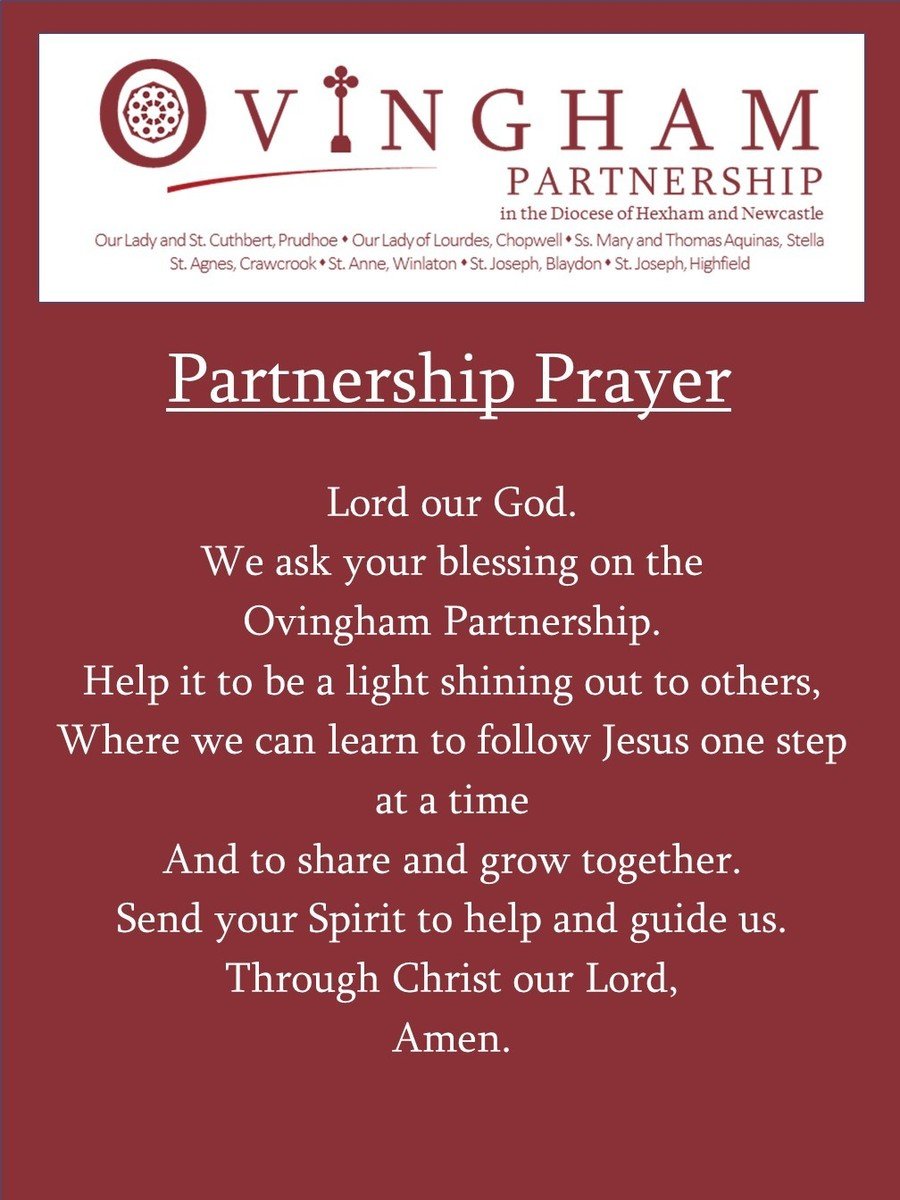 Headlines from the latest Meeting (10th April 2018)
Matters discussed at the PDG meeting included forthcoming events and initiatives mentioned in the Diocesan Partnership Matters Newsletter
Headlines from the other items agreed at the meeting are:
The Partnership Prayer (see above) devised by pupils from St. Agnes' and St. Joseph's (Blaydon) Primary schools, was agreed. Partnership Prayer cards will be printed and distributed in the near future.
Members of the PDG were asked to 'Look to the Future' of the partnership and give 3 priorities for their parishes and the partnership. Please contact your PDG Communications Rep, or email apewwithaview@gmail.com (stating your parish name), to offer your thoughts and views.
Our parishes are part of the recently formed Ovingham Parish Partnership, comprising:
St. Joseph, Blaydon-on-Tyne
Our Lady of Lourdes, Chopwell
St. Agnes', Crawcrook
St. Joseph, Highfield
Our Lady and St Cuthbert, Prudhoe
Ss. Mary and Thomas Aquinas, Stella
St. Anne, Winlaton
The Dean of the Partnership is Fr Adrian Tuckwell (0191 414 2654)
Our Parish Partnership is part of the South Tyneside and Gateshead Episcopal Area:
The Episcopal Vicar is Fr Peter Leighton. (0191 460 4274)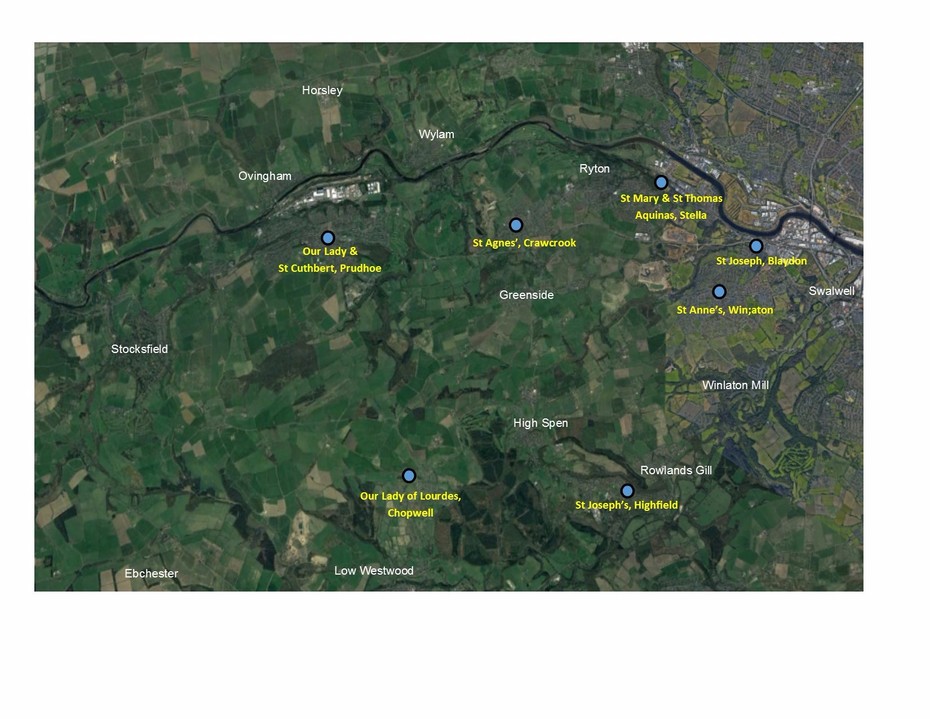 Catholicism
DVD presentations on the Catholic faith by Bishop Robert Barron.
Bishop Barron's pioneering work in evangelizing through the new media led Francis Cardinal George to describe him as "one of the Church's best messengers."
During this course, which will run over 6 Wednesday evenings during Easter, participants will have the opportunity to listen to this great Catholic teacher and preacher. Come along for all if you can or just come along to any that appeal.
St Anne's Day Chapel, Half Fields Road, Winlaton NE21 5RW
Mass will be held at 7.00pm and the presentation will begin at approximately 7.30pm. The evenings will conclude by 9.00pm.
The Sessions
Wednesday 11th April: A Body Both Suffering And Glorious: The Mystical Union of Christ and The Church
Wednesday 18th April: Word Made Flesh, True Bread Of Heaven: The Mystery of The Liturgy and The Eucharist
Wednesday 25th April: The Indispensable Men: Peter, Paul, and the Missionary Adventure
Wednesday 2nd May: Our Tainted Nature's Solitary Boast: Mary, The Mother of God
Wednesday 9th May: The Life of His Love: Prayer and the Life of the Spirit
Wednesday 16th May World Without End: The Last Things
Just come along to the presbytery and the day chapel is in the room opposite the front door.
If you'd like more information contact:-
Bev Hallam 01207 659 901 bhallam15@hotmail.com Dawn Wilkinson 0191 4144240